Holiday Money Saving Tips, Straight from the Experts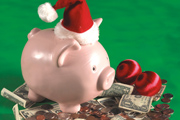 The holidays are meant to be an occasion full of joy and time spent with loved ones. But alas, it seems each year we're cast into the wrath of stressful holiday shopping and stricken by days dedicated to consumerism. As your holiday list keeps growing its time to re-think how you shop because good gifts don't have to cost a sugar plumb fairy and a reindeer.
At Coupon Craze, we feel frugal is the new black and our never-ending mission is to save you time and especially money. For that reason, we reached out to some of our favorite penny-wise bloggers to give you the best of the best tips to saving money this holiday season. Here are a few of our favorite tips, straight from the money-saving experts.
Amanda is a do-it-all momma. She has a two-year-old (with one on the way!) and her life is a balancing act between her career as a Lawyer and spending time with her family. Her blog Coping with Frugality focuses on eating green and staying healthy, without breaking the bank.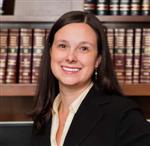 Name: Amanda Larson
Website: Coping with Frugality
Twitter Handle: @LegalChef18
"My top tip to save money during the holidays: My top money saving tip is to keep it simple. I enjoy giving and receiving gifts as much as the next person, but the planning, shopping, wrapping… it can all get to be too much. Plus, too much giving can really drain on the budget! In our family we try to focus on spending time with each other as much as we can at the holidays because really, that is what we all crave. On Christmas day, whoever is at the big dinner (which this year looks to be everyone – I am so excited!) brings with them a gift under $25. The rules are simple, bring something you would like to receive, no gift cards (what is the point in just exchanging money), and don't go over the spending limit. The fun begins when we begin the exchange. Everyone draws numbers and the person with #1 gets to pick their present. Then the person with #2 can either pick a brand new present or steal the present from #1. It is a fun game that can last for hours. In the end, we get great memories and a fun present. Last year the electric bug zapper paddles that my dad brought were the most sought after item!"
Suzannah is a super talented seamstress (who also juggles a separate full-time job) who learned to sew at an early age but really advanced her skills and got experimental during her college years. As the title of her blog, Adventures in Dressmaking, denotes her favorite projects are dresses but blogs frequently about an array of DYI and décor projects. Here's Suzannah's tips for staying thrifty during the holiday season.
Name: Suzannah
Blog: Adventures in Dressmaking
Twitter: @AdvDressmaking
"WOW, it's hard to pick just one! What works for me is starting early—like October—just thinking about the gifts I want to get. I make my list of everyone to shop for and check people off in November and early December. While I might not find all the gifts right away, starting early means I'm aware of what's out there and what price points things are available at, so I can compare between stores when I see something similar. My Evernote Christmas shopping list has been very helpful in measuring my gift-shopping progress, accessible on my computer or on my phone when I'm out. I also make note of how much I've spent on each gift so I can stay on track!
I do go to a lot of stores over the holidays, so I see a lot of similar things—some at better deals than others! It does take a lot more time to shop around and visit multiple places, and to start shopping early!, but I do end up spending a lot less than if I did it all at once at the mall. And I get a wider range of more personal items—there's no way my brother-in-law is going to want something from the same store as my mom and my niece. Shopping throughout the season is actually less stressful for me than doing it all on Black Friday or waiting till right before Christmas because in either case, I would be stuck with the prices offered at that time and whatever location I was at. I like to take my time and see something at a store that might work, make note of it, go home and browse online sources, try another store, and then make the purchase if I still think it's a good gift. That sounds like a lot of work, but over the holidays, you probably have lots of other things to shop for, too, so you may already be doing the online shopping and visiting other stores. It's like an economy of scale for shopping!
The other good thing about starting to think about Christmas early on is, you have time to plan projects to DIY. This year I wasn't able to find the perfect Christmas stockings for our new house and Christmas décor, at least not a price I was comfortable with, so after browsing around I made some myself (tutorial coming on my blog soon!) For a friend, I found one piece of her gift at a store but whipped up a few other items that will go with it and make a nice package gift. I love putting together gifts with a great theme, even if just a few extra accents make the difference. It may not cost much to add a little supplementary item or to sew a gift bag or other small item, but it can make a huge difference in the presentation and usefulness of the gift!
Hope that helps, folks! Stop by my blog, Adventures in Dressmaking, for lots more seasonal and thrifty ideas! I love to do things myself when I can, and that attitude comes in handy a lot this time of year!"
We bet you can feel your wallet getting heavier already! We want to thank our contributors for their thoughtful and super-saving holiday tips and also encourage our readers to take a minute and follow these thrifty bloggers and their social media accounts to get even more tips about spending less. Also, don't forget to sign up for our newsletter to get our best deals delivered daily right to your inbox. Here's to thrifty and family filled holiday shopping season.
Cheers,
Coupon Craze